Compare costs With and without genda
Calculate Your Current Software Costs
De-risk your budget by determining future costs and what software solutions you might be able to consolidate using Genda.
Consolidate Solutions
with Genda's Smart Site Apps
Using Genda you have access to included features like safety, hoist calling, access control and more.

KNOW WHO'S ON SITE AT ALL TIMES
WITH ACCESS CONTROL YOU CAN SEE WHO HAS CHECKED IN, IF THEY ARE ORIENTED, AND INTEGRATE WITH YOUR PLANNING AND PROJECT MANAGEMENT SOLUTIONS TO COMPARE PLANNED VS ACTUALS.
DIGITAL SAFETY ORIENTATION

ORIENT WORKERS FROM THEIR PHONE
CUSTOMIZABLE SAFETY ORIENTATIONS. EASY TO UPLOAD, NO SKIPPING, AUTOMATED COMPLETION REPORTING.
LEVEL/UNIT LOCATION SAFETY ALERTS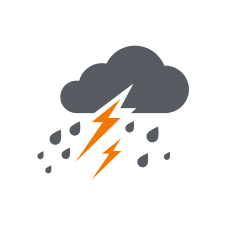 KEEP WORKER SAFE ON SITE.
SEND SAFETY NOTIFICATIONS TO SITE WORKERS FOR EMERGENCIES LIKE SEVER WEATHER, ACTIVE SHOOTER, AND MORE.

KEEP TEAMS CONNECTED.
REAL TIME, TEAM SPECIFIC MESSAGING ALLOWS TEAMS TO BETTER COMMUNICATE WITH ONE ANOTHER WHILE ON SITE.

THROW AWAY THE WALKIE-TALKIES AND SAY GOODBYE TO HOIST DRAMA
GET REAL TIME INFORMATION ON HOIST LOCATION, USAGE STATS, PRIORITIZE CALLS AND GET SAFETY NOTIFICATIONS. PLUS A TON MORE...

NO NEED TO CHASE DOWN YOUR FOREMEN.
YOUR SUBCONTRACTOR FOREMEN CAN UPDATE THEIR DAILY REPORTS DIGITALLY THROUGH A CHAT, AND UPLOAD THEIR INFORMATION DIRECTLY INTO YOUR PM SOLUTION.

RESERVE WHAT YOU NEED, WHEN YOU NEED IT.
VIEW YOUR EQUIPMENT AND DELIVERIES SCHEDULE. REDUCE CONFLICTS AND EASILY SCHEDULE, RESERVE, AND VIEW ALL ACTIVITIES—RIGHT FROM YOUR PHONE.
REAL TIME RESOURCE TRACKING

SEE WHO'S ON SITE. WHERE THEY ARE. AND WHAT THEY ARE DOING.
IN REAL TIME. NO NEED TO CHASE SUBS AROUND THE SITE OR GUESS AT WHAT TRADES ARE DOING WHAT OR WHERE. KNOW WHAT'S HAPPENING, TRACK DATA, USE IT TO INCREASE PERFORMANCE AND PRODUCTIVITY.
Simple Installation & Implementation
No hardware to install, manage, or maintain. No wearables!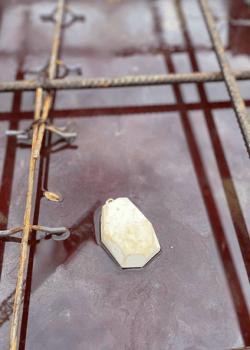 Place BLE Bluetooth Beacons
Disposable beacons last for 3+ years and can be placed in concrete or within walls. Wherever you need to gather data.
Download the Genda App
Genda provides a console app for management along with a worker app to empower workers to access the hoist, safety orientations, notifications, alerts, and more.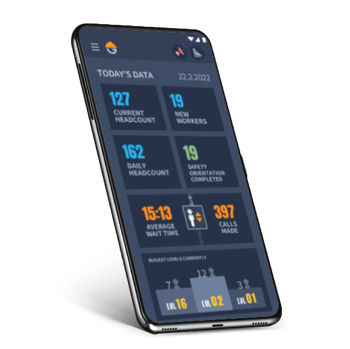 Gather Real Time Data
Once the beacons are in place and your trade teams have downloaded the Genda app, you can immediately begin gathering real time data and push that data into your project management solution.
Ready to Tour Genda? See a portion of what you can do by touring a few of the features on your own.
From the Blog
Gain More Brain Power
(If that's even possible, Smarty Pants)