LABOR management
Monitor Your Job Site Workforce.
See who's on site, where they are, and what they're doing to reduce risk, understand plan vs. actual, and understand manpower counts.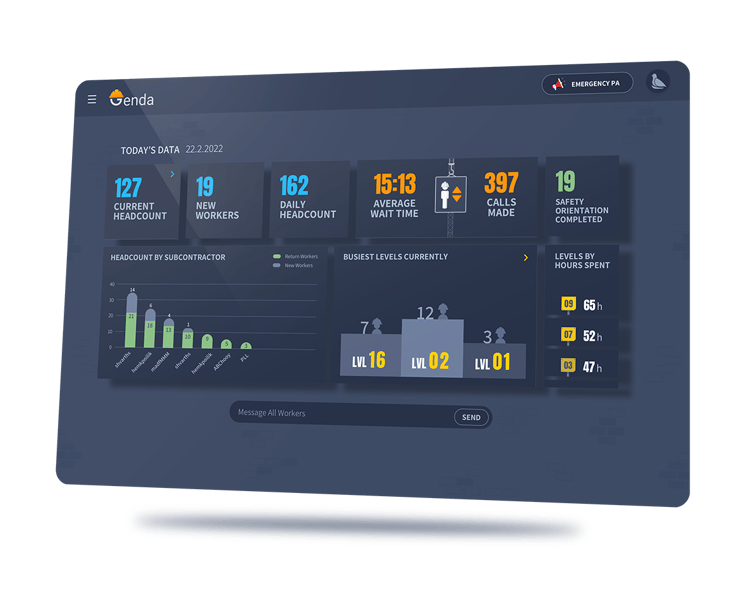 Genda's suite of tools at your disposal
Tools designed to reduce waiting, guessing, and inaccurate data.
Labor Oversight
Real-time trade location data: Who is on site and where are they?
Real-time trade activity: What activities are ongoing?
Schedule integration
Real time updates on unplanned activities
Project management software integration
Analytics-as-a-service

Dedicated project analyst and site specific insights

Unit accurate time spent per worker/sub
Visual heat maps of time spent on site
Resource Management
Wireless Hoist calling solution

Wireless hoist cloud call system
Urgent/priority calls
Real time hoist location and direction
See and analyze wait times
In-service/Out-of-service reporting

Resource scheduling solution

Schedule deliveries
Get notified on new/modified deliveries in real time
Calendar-based scheduling
Quick and easy reservations (equipment and hoist)
Unlimited resources
Accessible from mobile/tablet/PC/Office
Digital Safety & Communications
Digital, customizable safety orientation (no skipping)
Digital, customizable JHAs
See it, snap it, share it safety notifications
Two button emergency alert capability
Evacuation alerts
Automated severe weather alerts and updates
On the go location based hazard alerts
In-app broadcast messaging
Crew communication tool
Weekly HC reports by sub
Chat bot tool for the daily log


Make Data-Driven Decisions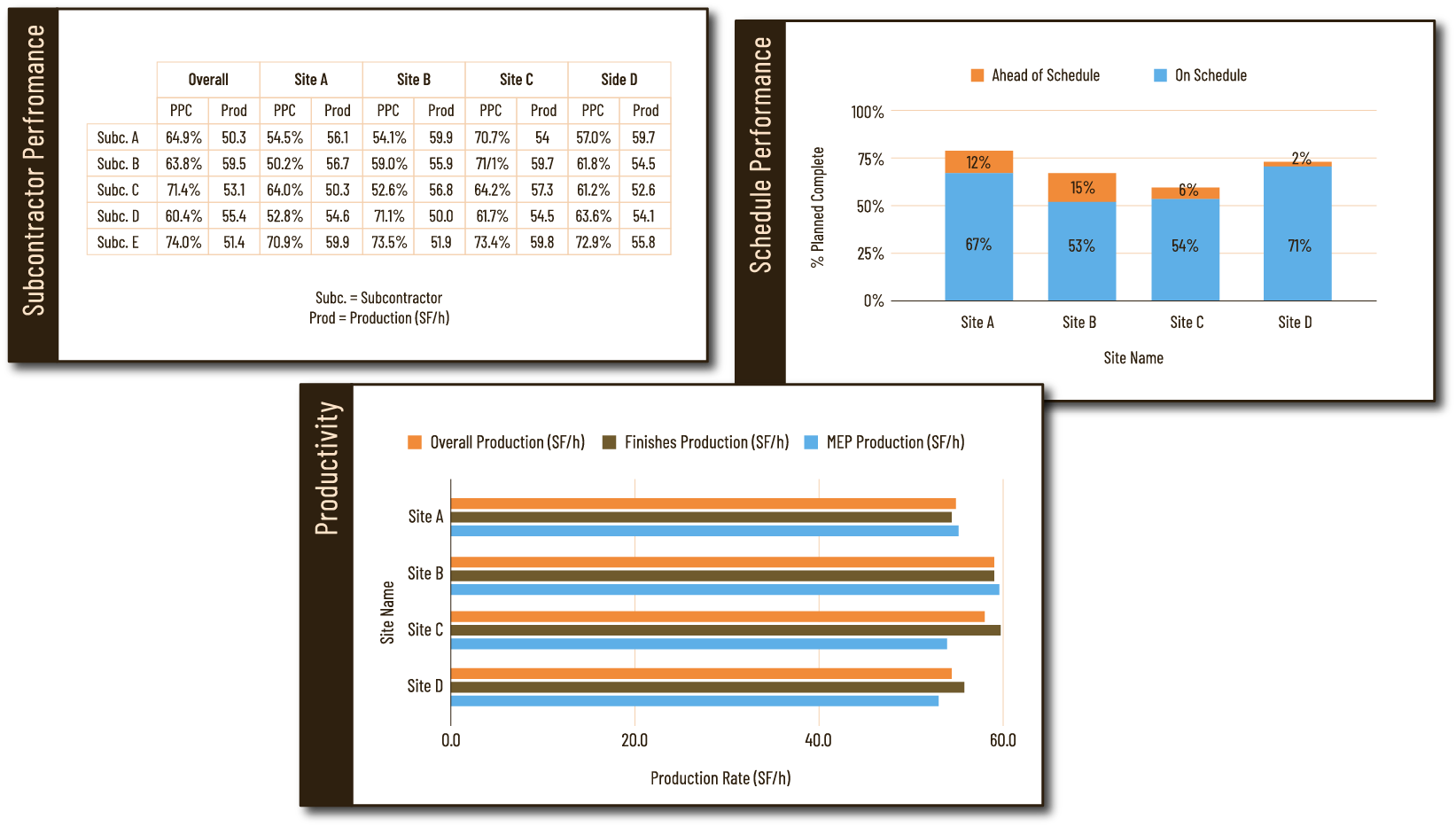 Mitigate Risks
From claims to rework and more, Genda captures and stores resource data to give you the information you need, when you need it, without having to dig through old files or waste hours trying to remember.
Using Genda you can:
Document time spent by Sub or individual

Use data from the past to predict issues for the future (identify potential sub defaults)




Reduce & Resolve Change Orders with Actual Data
Instead of wasting time in nose-to-nose squabbles over timesheets or change orders, use Genda to keep everyone on the same page.
Verify Change orders
Back up "potential" arguments with data
Use data records to reduce false claims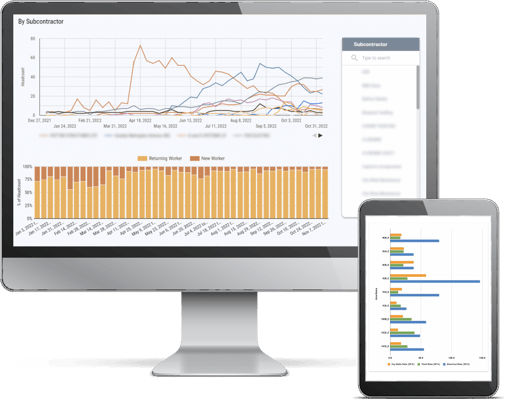 Verify your "gut" feel. Genda helps you track trade data by date, location, and trade.
Get actual production rates
Analyze your production
Compare Planned vs Actual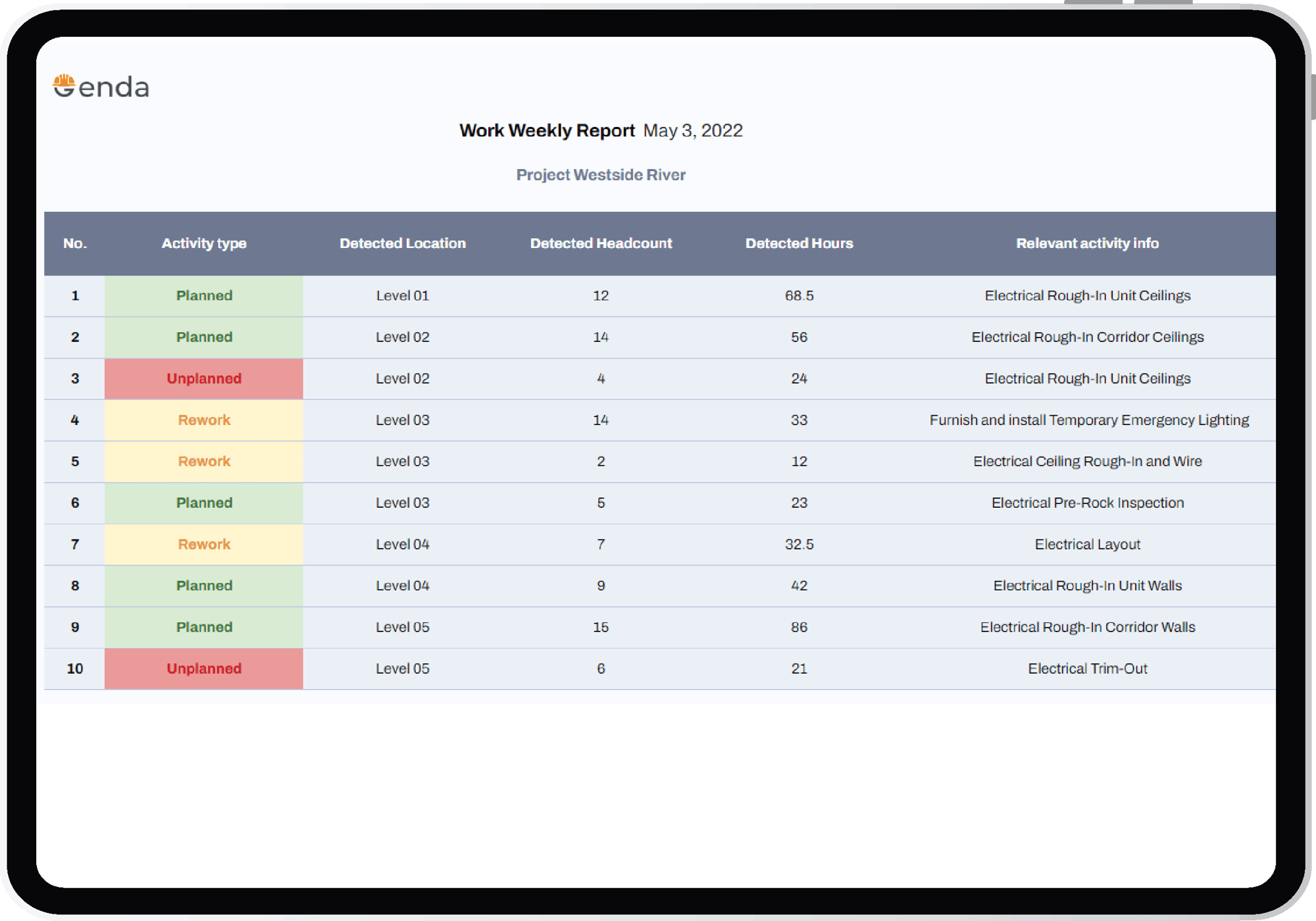 Know how far from plan you are and what can be done to mitigate issues in the future.
Use real time data to understand actuals
Works with TouchPlan, P6 or Excel Spreadsheets
Easy to install.
Genda uses disposable Bluetooth sensors...
Battery life is good for 4 years

Small enough to fit anywhere (like in the concrete, shown in the video)

Powerful enough to pick up activities everywhere.



And smartphones.
No additional hardware required

No expensive gateways or wireless equipment
Integrate with

your chosen PM solution
We play nice with other tech so you can have what you need on hand, in one hand, and in one place.

Two way integration to automatically populate the Daily Log with field data collected onsite using Genda.

See what's happening with Genda inside Autodesk Construction Cloud®
From the Blog
Gain More Brain Power
(If that's even possible, Smarty Pants)