Smart Job tech
No more walkie talkies, delivery confusion, or white board messes.
Call the hoist. Schedule resources. Manage safety. All from one Smart Job app.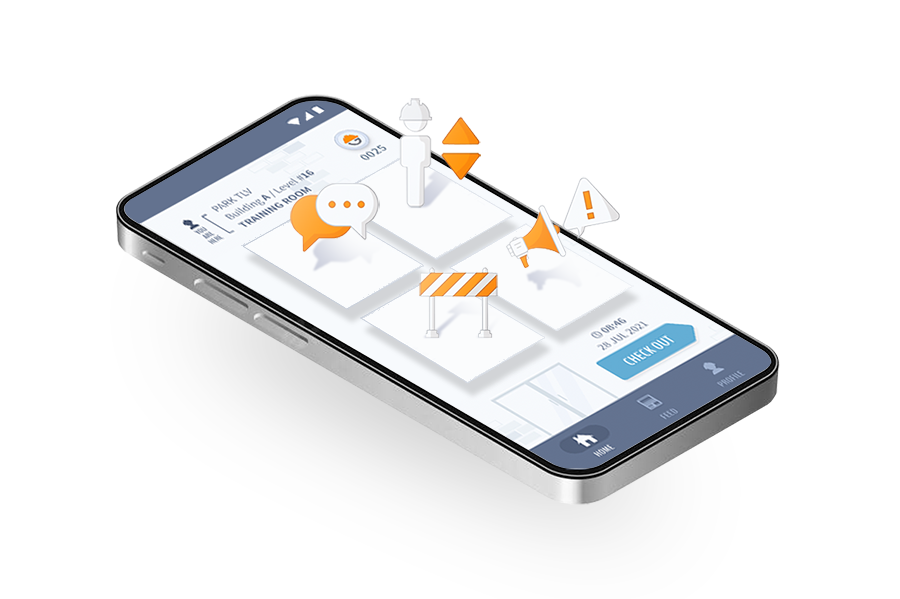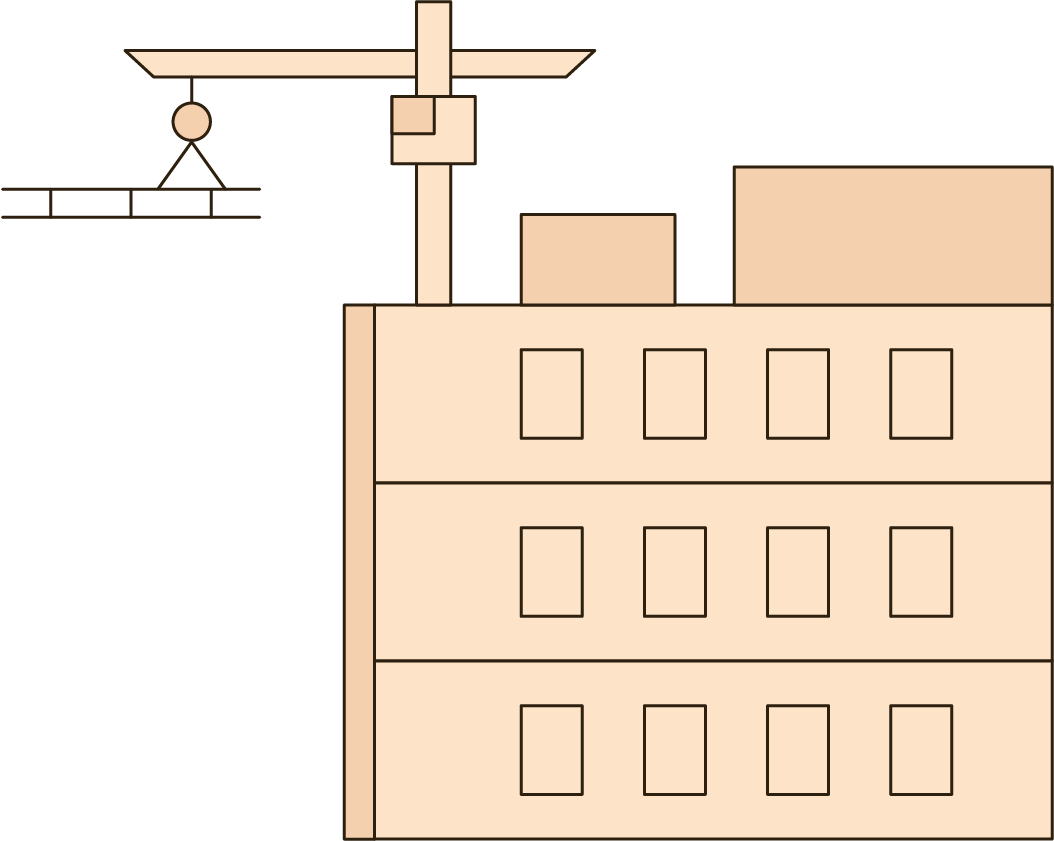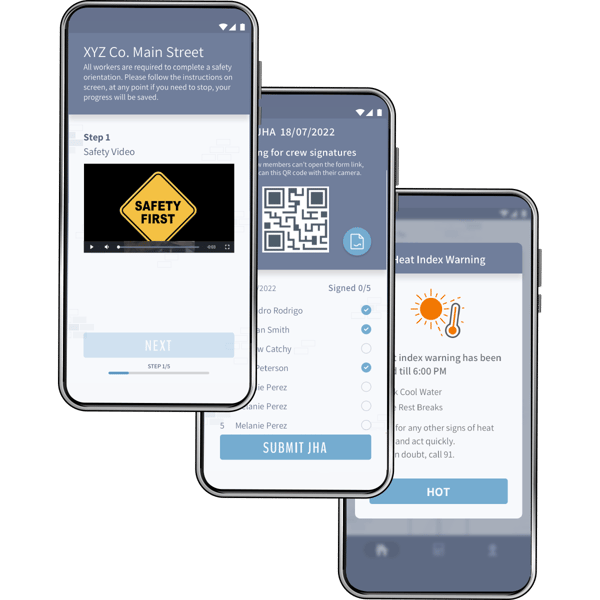 digitize your safety
Implement paperless safety.
Orient workers digitally, ensuring they watch your safety videos, sign-off, and check in. All from their phones. No need for paper, files, scanning or wasted time chasing down workers.
Digital customizable safety orientation (no skipping allowed)

Digital JHAs

Location-based safety notifications




manage the hoist
Eliminate the wait and stop hoist drama.
No more walkie-talkies or trouble calling the hoist. With Genda's Smart Job hoist apps, workers download the app and call or schedule the hoist. The operator can see who's calling, prioritize pick-ups, monitor hoist usage data and manage usage.
Read how ANDRES Construction used Genda's hoist app to reduce conflict and wait time, resulting in less wasted $$.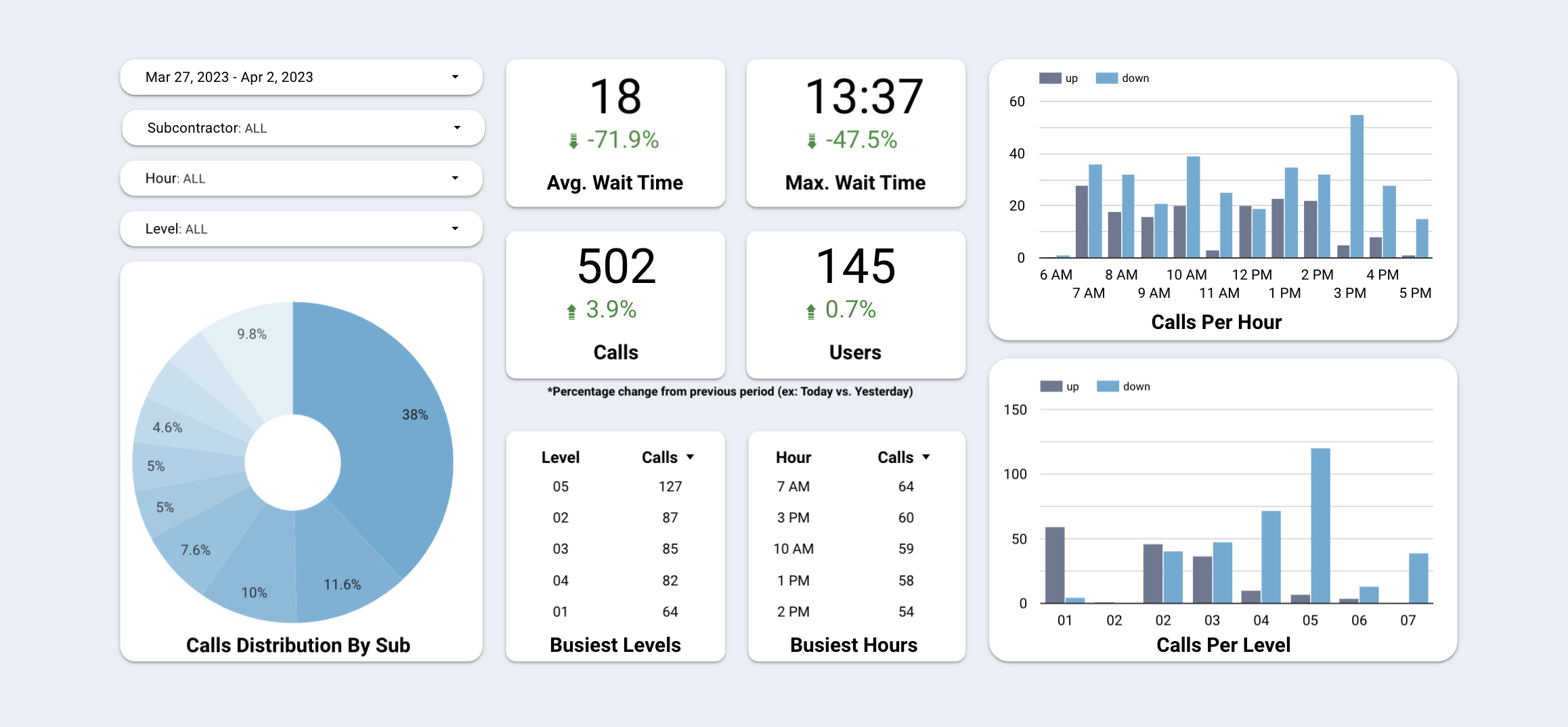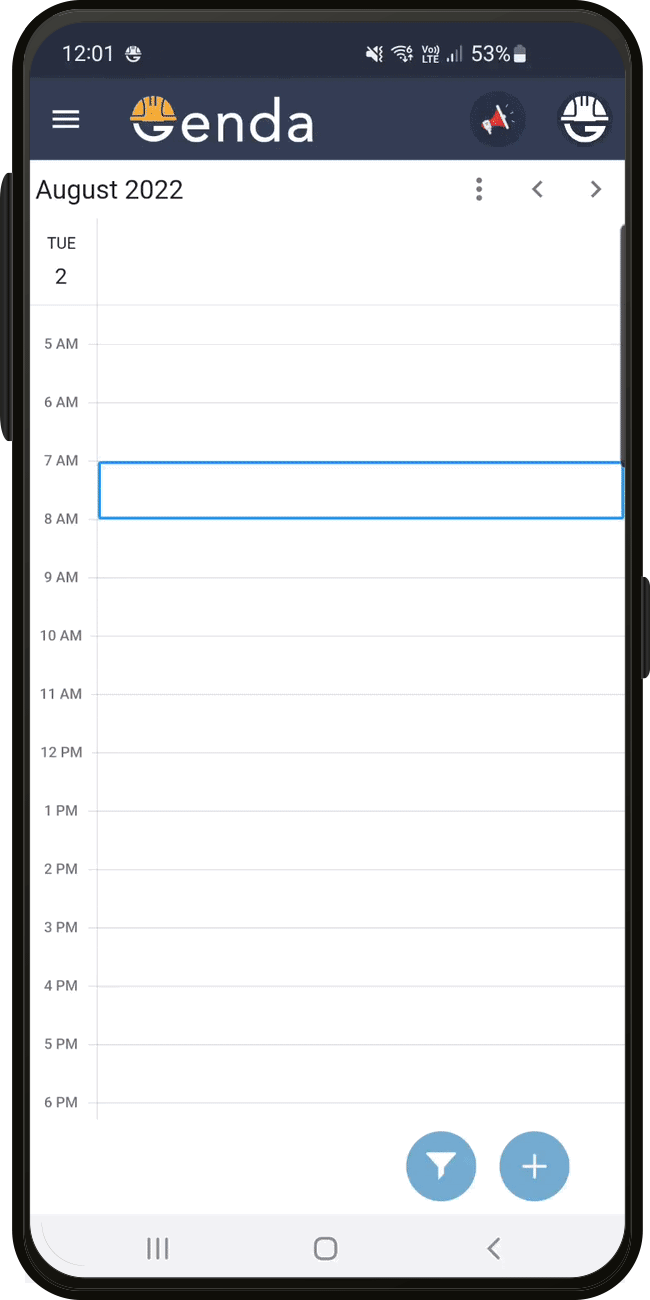 schedule resources
Ensure you have what you need, when you need it.
Align on the job.

Easily book resources.

Understand resource utilization.
Smart Job tools at your disposal
Digitize your job site with a suite of tools designed to reduce waiting, guessing, and inaccurate data.
Hoist Management
Wireless hoist cloud call system
Urgent/priority calls
Real time hoist location and direction
See and analyze wait times
In-service/Out-of-service reporting
Resource Scheduling
Schedule deliveries
Get notified on new/modified deliveries in real time
Calendar-based scheduling
Quick and easy reservations (equipment and hoist)
Unlimited resources
Accessible from mobile/tablet/PC/Office
Digital Safety
Digital, customizable safety orientation (no skipping)
Digital, customizable JHAs
See it, snap it, share it safety notifications
Two button emergency alert capability
Evacuation alerts
Automated severe weather alerts and updates
On the go location based hazard alerts
In-app broadcast messaging
Crew communication tool
Weekly HC reports by sub
Chat bot tool for the daily log
Genda Lite (Smart Job Tech) Pricing
It's easy to get started. We'll give you a quick product overview and make it easy to sign-up and get going.
Genda Lite (Smart Job Tech)
Starting at $1250/month
Some key features
Resource Management Module

Wireless Hoist calling solution
Resource scheduling solution

Digital Safety Module

Digital Safety orientation & JHAs
Emergencies and Evacuation alerts

Productivity Module

Daily log chatbot
Weekly HC reports
Site messaging

Limited location monitoring
Optimize Production Efforts

"Genda's solution is innovative and simple to use. Genda has given us a way to produce actionable data that is optimizing production efforts. Using Genda, we expect continued improvements in both safety and efficiency."
The Hoist Data Reduced Waste

"Genda's help in analyzing the hoist traffic enabled us to prove to ownership the amount of daily man hours we would lose if we lost the ability to use interior elevators for construction."
From the Blog
Gain More Brain Power
(If that's even possible, Smarty Pants)