CONSTRUCTION Labor Management
Track man power more accurately.
Gain real-time visibility into what's actually happening on your job site, no wearables required!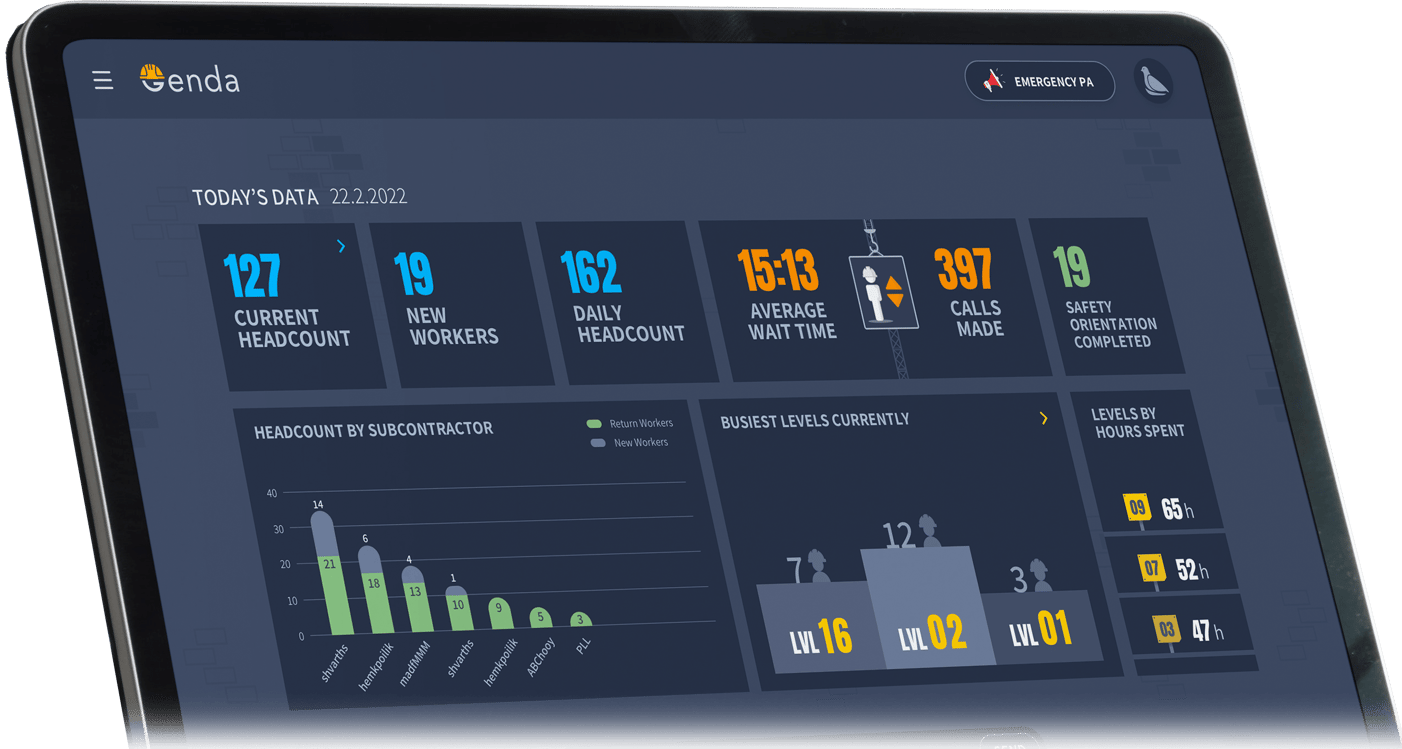 In a quick glance you can see real time site numbers and dig into data when you need more insight.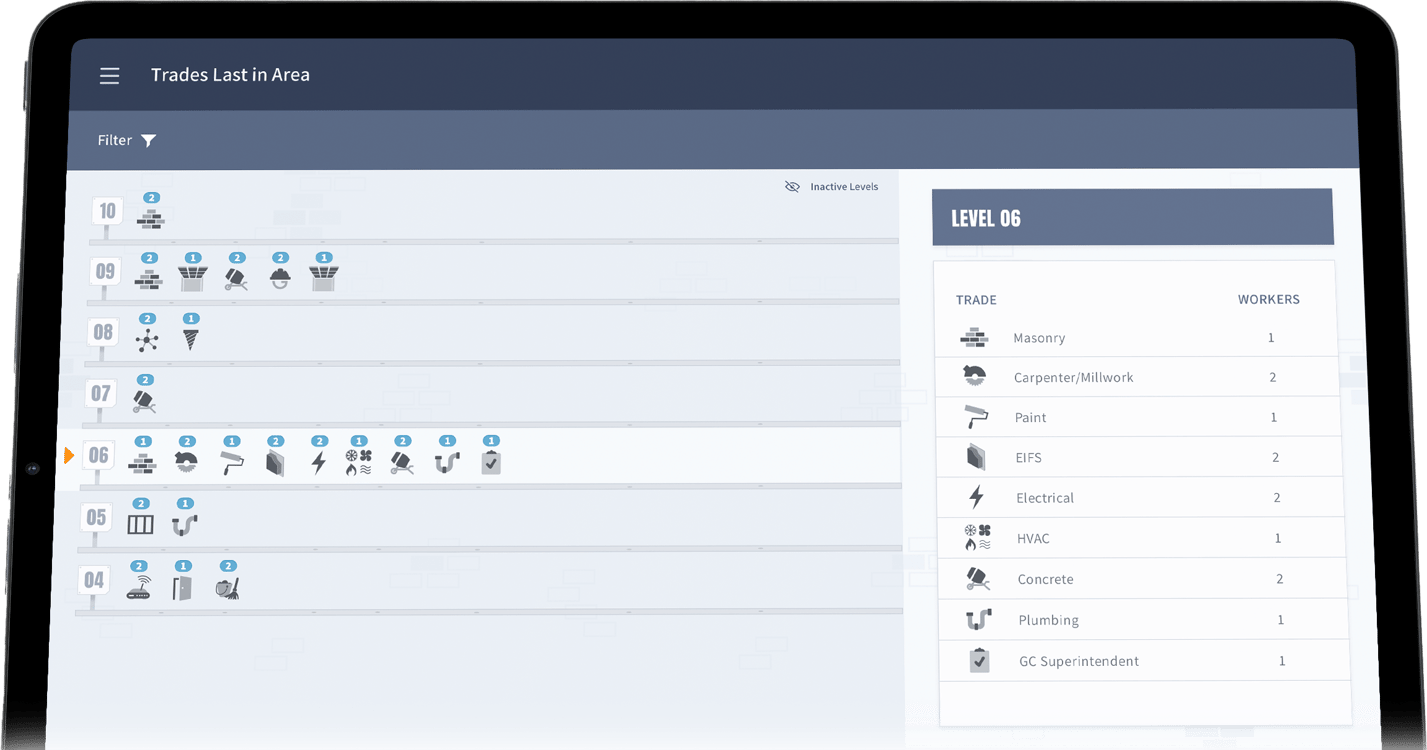 With just a few clicks you get the whole picture of what's happening on every floor without having to trek through the job site to get the numbers you need.
See what they are working on.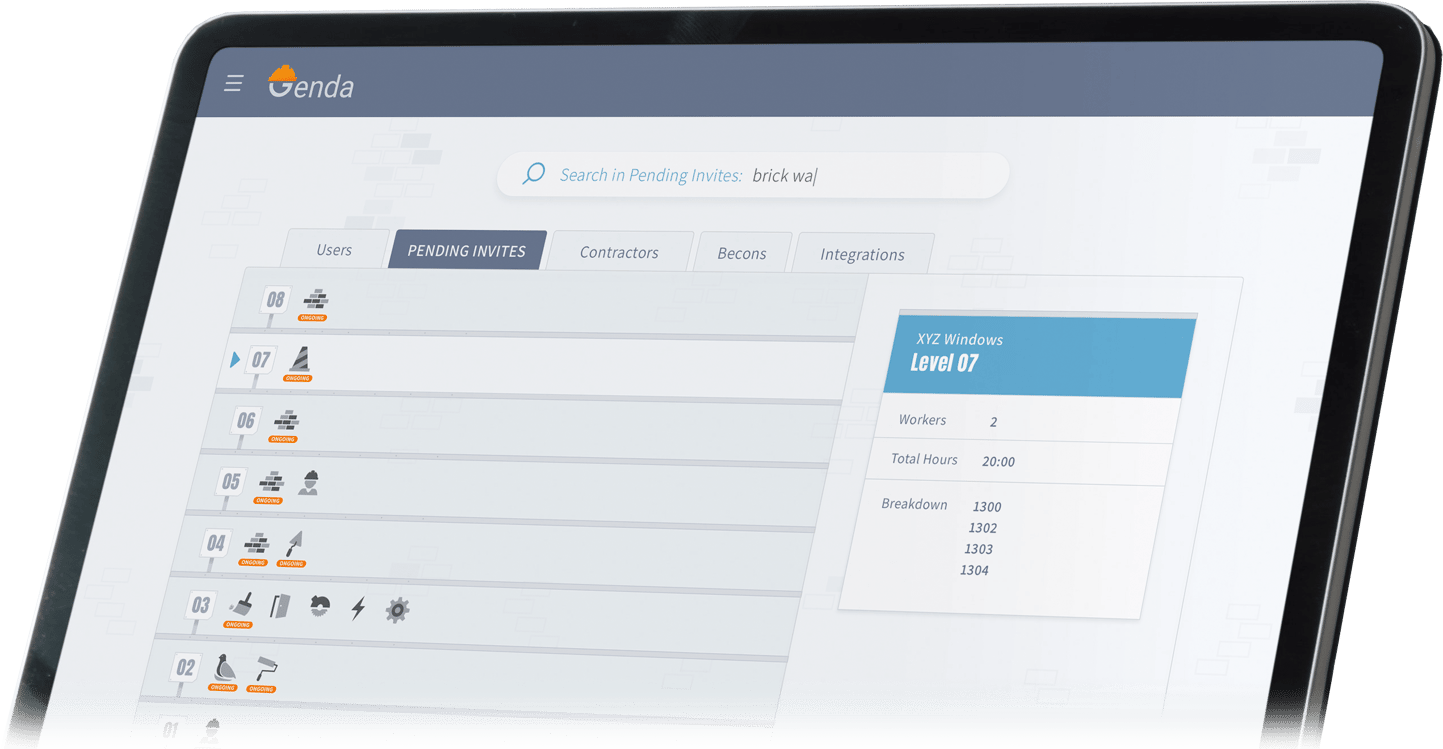 Catch issues, understand who's doing what and resolve work conflicts by seeing exactly what's happening on site and where it's happening.
Take your labor insights further
Genda helps you digitally manage operations.
From the trailer to each floor of your job site, you can digitize your job site and gather key real-time insights.
Project Performance Insights
Get real time, unit specific trade data.
All-In-One Safety & Risk
Digitize your safety operations.
Digital Workflow Management
Make your day-to-day tasks easier.
Smart Job Site Technology
Digitize your site access and hoist management
Simple Installation & Implementation
No wearables to manage, repair or maintain.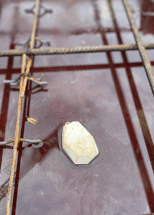 Place BLE Bluetooth Beacons
Disposable beacons last for 3+ years and can be placed in concrete or within walls. Wherever you need to gather data.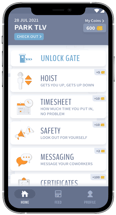 Download the Genda App
Genda provides a console app for management along with a worker app to empower workers to access the hoist, safety orientations, notifications, alerts, and more.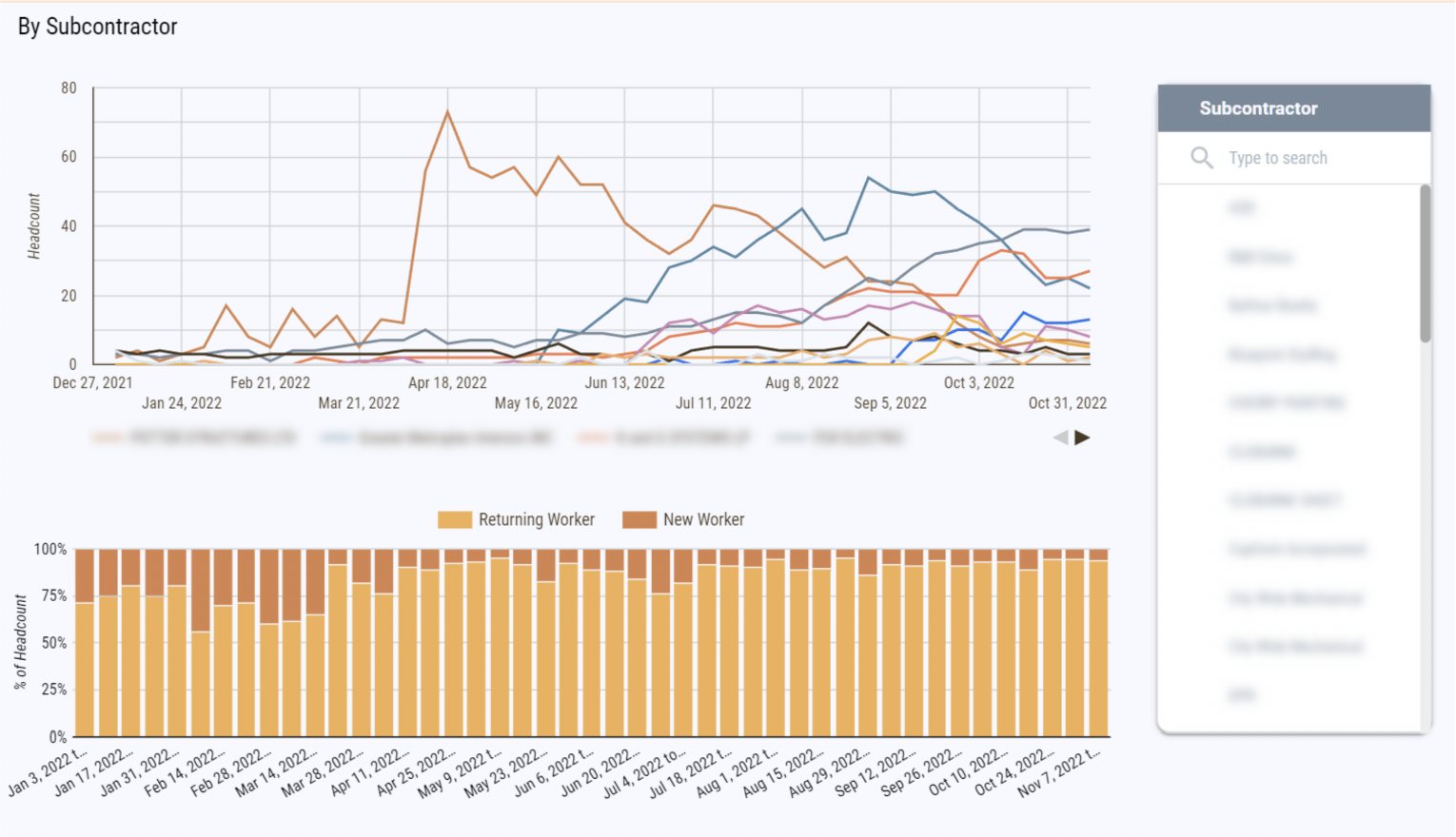 Gather Real Time Data
Once the beacons are in place and your trade teams have downloaded the Genda app, you can immediately begin gathering real time data and push that data into your project management solution.
never guess on workforce data
Gather insights with full Resource Monitoring.
Using Genda's data capturing capabilities from the full resource management suite of tools, you will have the data to inform future decisions on your projects.
Document time spent by trade or individual teams.

Use data from the past to predict issues for the future.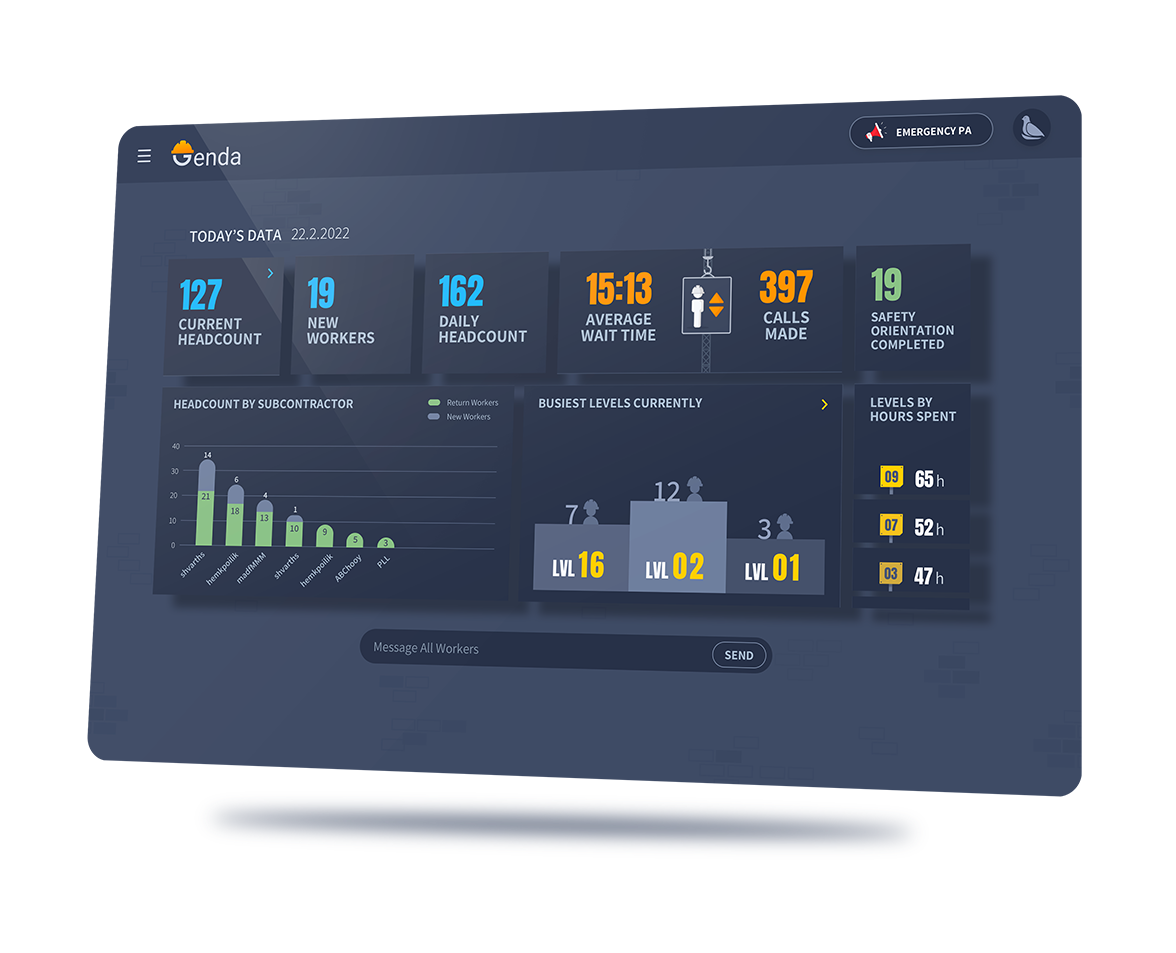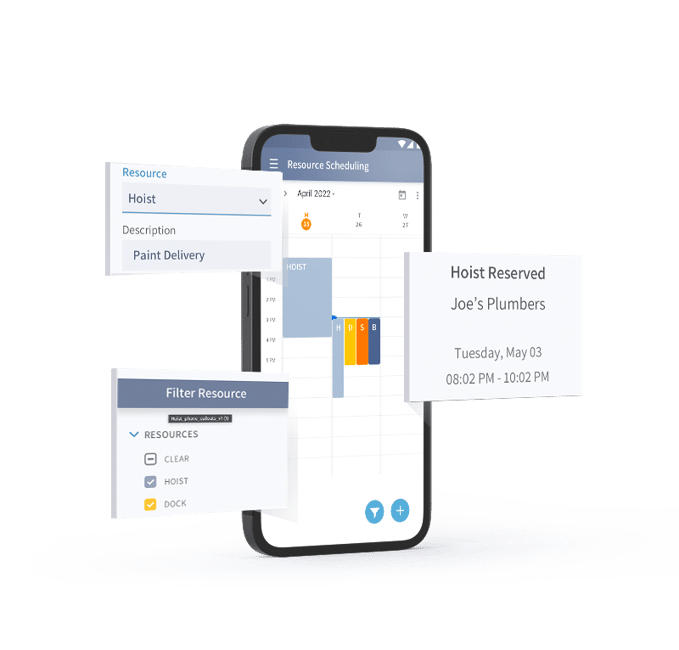 power your site from mobile
Genda Lite Starter Package
Turn your job site into a smart site with hoist management, digital safety applications and resource scheduling.
Manage the hoist and reduce wait times

Get real time resource scheduling to avoid conflicts

Digitize your safety onboarding and enhance safety processes
Genda's suite of tools at your disposal
Tools designed to reduce waiting, guessing, and inaccurate data.
Labor Oversight
Real-time trade location data: Who is on site and where are they?
Real-time trade activity: What activities are ongoing?
Schedule integration
Real time updates on unplanned activities
Project management software integration
Analytics-as-a-service

Dedicated project analyst and site specific insights

Unit accurate time spent per worker/sub
Visual heat maps of time spent on site
Resource Management
Wireless Hoist calling solution

Wireless hoist cloud call system
Urgent/priority calls
Real time hoist location and direction
See and analyze wait times
In-service/Out-of-service reporting

Resource coordination solution

Schedule deliveries
Get notified on new/modified deliveries in real time
Calendar-based scheduling
Quick and easy reservations (equipment and hoist)
Unlimited resources
Accessible from mobile/tablet/PC/Office
Digital Safety & Communications
Digital, customizable safety orientation (no skipping)
Digital, customizable JHAs
See it, snap it, share it safety notifications
Two button emergency alert capability
Evacuation alerts
Automated severe weather alerts and updates
On the go location based hazard alerts
In-app broadcast messaging
Crew communication tool
Weekly HC reports by sub
Chat bot tool for the daily log


Job Sites Using genda
These projects put Genda to work.
Walk through the gallery of projects completed or underway to see the power of real time resource management.
with great power comes great responsibility
Activate your superpowers.