Genda gives you

answers to the job site questions and challenges that concern you the most.

Goodbye unplanned work, missed inspections, or 'showstoppers', Genda gets construction projects under control.
20% Productivity Increase
How it works?
01
Install IOT network -
No infrastructure, no maintenance, ready to go out-of-the-box.
02
Install the Genda app -
available for iOS, Android, and Desktop.
03
Get actionable insights
both as they occur and on-demand.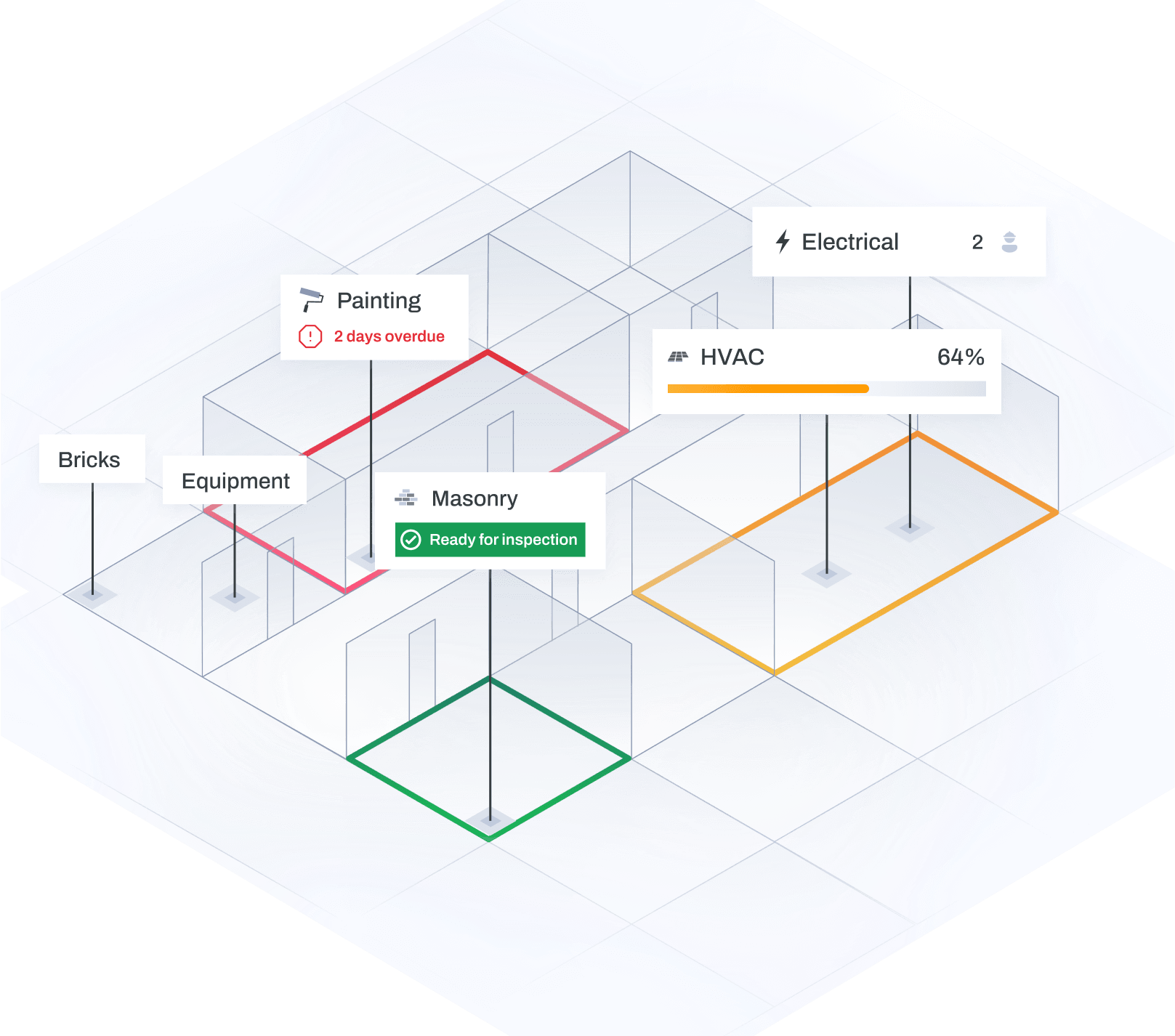 Truly a product "built by builders and for builders", Genda focuses on a minimalistic, easy-to-use approach. And by simply affixing the sensors to specific project locations (in a Do It Yourself manner), builders can start collecting data from their job sites immediately. Plus, in light of the recent pandemic (such as COVID-19), Genda provides a solution that helps companies comply with new health regulations that help keep job sites running. Overall, Genda provides a seriously great product at a cost-effective price-point that will help contractors of any size better track, deploy and manage job site resources.
- Karl Sorensen
Chief Technologist
Genda's solution is innovative and simple to use. Genda has given us a way to comply with COVID restrictions and produce actionable data that is used for contact tracing and optimizing production efforts. Using Genda, we expect continued improvements in both safety and efficiency.
- John Andres
Operations Technology Manager, Andres Construction
"Making decisions carries risk. In construction, not making a timely decision carries greater risk. Genda provides real time data that allows us to make more timely and more educated decisions. Being able to make adjustments to schedule or identify schedule slips in real-time, with accurate data, allows more consistent schedule management."
Jeff Robinson
Project Engineer, Andres Construction
Ensure Nothing Falls Through The Cracks
Stop worrying about unscheduled tasks or overlooked inspections, let Genda stay on top of day-to-day operations.